Clean streets in neighborhoods enhance property values and promote community pride. Residential street sweeping extends asphalt life, reduces clogged storm drains and sewers, and combats fugitive dust. Residential sweeping has both an economic and environmental impact on communities and neighborhoods,
Residential Sweeping Solutions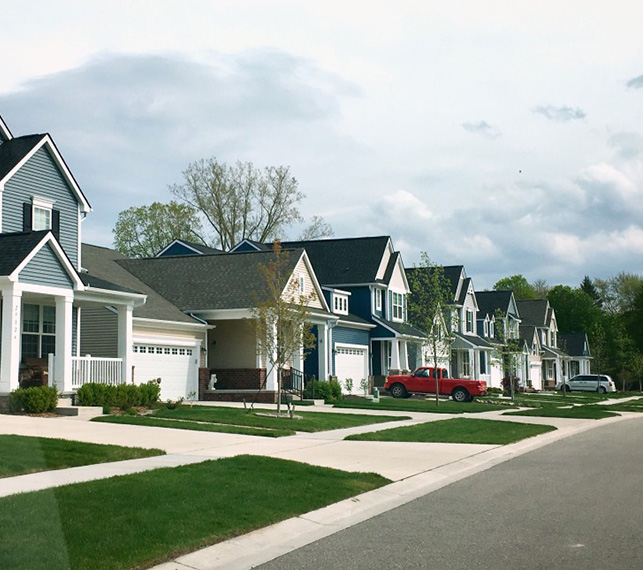 When people drive into your neighborhood, this is your chance to make a good first impression. Clean streets will be a positive experience for your residents and visitors. 
Studies have shown that regular power sweeping improves the direct impact of the attitude of visitors towards your neighborhood through better aesthetics. 
At SoCal Property Services, our parking lot experts take great pride in ensuring that your paved surfaces are clean.  Our well trained sweeper operators are one reason why.
Our collective expertise in professional pavement maintenance is one of our biggest competitive advantages. Delivering pro services for over 30 years.
Benefits of Residental Sweeping Services
There are many benefits to regular residential municipal sweeping services. Here are just a few:
Improved Aesthetics
Regular sweeping services can keep your neighborhood looking its best. Clean streets and parking lots create a more welcoming atmosphere for residents and visitors alike.
Improved Safety
Debris on streets and parking lots can be hazardous to drivers and pedestrians. Sweeping services can remove these hazards and create a safer environment for everyone.
Compliance with Local Regulations
Local municipalities often have regulations in place that require regular sweeping services. By partnering with us, you can ensure that your neighborhood is in compliance with all local regulations.
Increased Lifespan of Infrastructure
Regular sweeping services can help to extend the lifespan of your streets and parking lots by removing debris that can cause wear and tear over time.
At SoCal Property Services, we pride ourselves on our commitment to quality and customer satisfaction. We have been providing top-notch residential sweeping services for years, and our team of professionals has the knowledge and expertise to tackle any job, big or small.
Why Choose SoCal Property Services?
Here are just a few reasons to choose us for your residential sweeping needs:
Experience
Our team of professionals has years of experience in the industry, and we have built a reputation for quality and excellence.
State-of-the-Art Equipment
We use only the best equipment and techniques to ensure that your streets and parking lots are free of debris and safe for all.
Customized Programs
We work closely with our clients to customize a program that meets their specific needs and budget.
Customer Service
Our team of professionals is dedicated to providing exceptional customer service, and we are always available to answer any questions or concerns you may have.
Contact Us Today
If you are in need of residential sweeping services, contact SoCal Property Services today. Our team of professionals will work with you to create a program that meets your needs and exceeds your expectations. With our commitment to quality and customer satisfaction, you can trust us to get the job done right.