Why Fleet Vehicle Washing
AtSoCal Property Services, we know how important it is that your fleet of cars, trucks, or vans are clean and professionally detailed. With our fleet vehicle washing services, you can insure that your vehicles will look their best.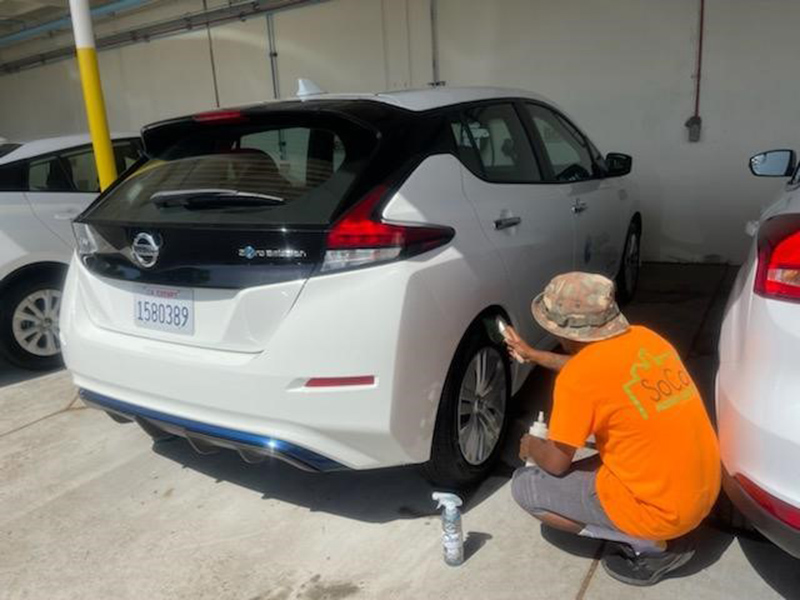 Make sure your commercial fleet always remains in top shape by choosing our Fleet Washing Service in California. We work fast, so we will be done with the cleaning in a few minutes and help ensure that your vehicles are quickly back on the road and help you make money.
At SoCal Property Services, our experts take great pride in ensuring that your facility is clean and attractive.  Our well trained professionals are one reason why.
Our collective expertise in professional commercial maintenance is one of our biggest competitive advantages. Delivering pro services for over 30 years.
Why Choose SoCal Property Services?
At SoCal Property Services, we take pride in our commitment to providing exceptional service to our clients. Our state-of-the-art equipment and technology ensure that we deliver quality and efficient services that meet your expectations. Here are some reasons why you should choose us for your general maintenance needs:
Experienced Professionals
Our team of professionals has many years of experience in the commercial property maintenance industry. They are knowledgeable about the latest technologies and best practices, ensuring that they deliver quality services that meet your needs.
State-of-the-Art Equipment
We use the latest equipment and technology to provide effective services. Our equipment is regularly maintained and inspected to ensure that it is functioning optimally.
Customized Services
We understand that every client has unique needs. That is why we offer customized services that are tailored to meet your specific requirements. Our team will work with you to understand your needs and develop a comprehensive plan that meets your expectations.
Competitive Pricing
We offer competitive pricing for our general maintenance services. Our rates are affordable and transparent, with no hidden fees.
Conclusion
At SoCal Property Services, we are committed to providing exceptional services that meet your needs. Our experienced professionals, state-of-the-art equipment, and customized services ensure that we deliver quality and efficient services that leave your property looking clean.